first of all...a very Happy Chinese New Year to all (who are celebrating)!!!
still got 3 more days to go...don't stop yet!!!
i did observed...one of the favourite thing most people love to do during chinese new year is to go cinema and watch movie...
more so in a small city like Ipoh...you have a bunch of friends who came back from everywhere...but not many places to go and things to do...so...go cinema lor...
this year i got to watch one movie with the gang...the
72 Tenants of Prosperity 2010
(
72家租客)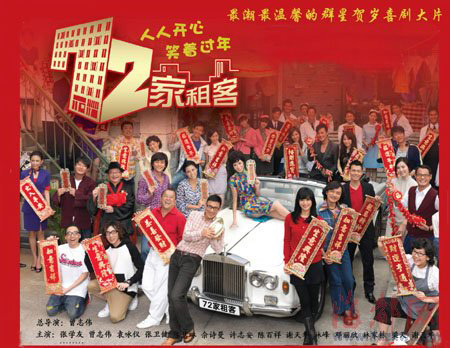 it's a nice movie...that's all...nothing much to talk about...
i enjoyed the movie not for all the "stars" they bragged about...but the simple, funny and warm story...
and the 3 of my favourite artist...
Jacky
,
Eri
c
and
Anita
...to watch them on screen were real fun...
and also the funny guy
wong cho lam
today i went to the cinema again...
since i could not bring my beloved to the cinema on V's day...which was a good thing...
because this movie opened only yesterday...and i think it's the only right movie for this season of love...
and so today...we watched
Hot Summer Days
(全城热恋)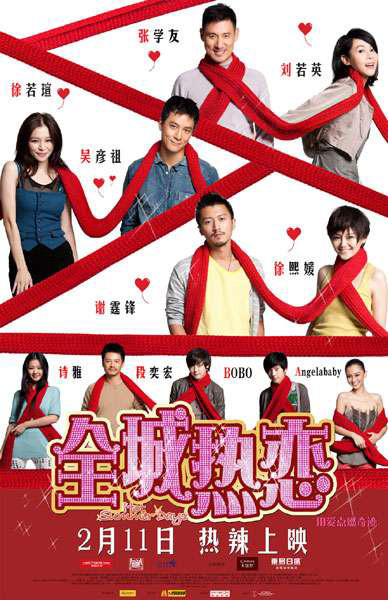 when i saw the poster...and then the
trailer
...immediately i want to watch this movie with her...
first of all...how could you resist the cast!!!
and a few others who i don't know but they turned out to be quite good on screen...
(you can read the synopsis from the hyperlinks above)
this movie is all about love...
if you are single...you will enjoy the warm stories, the cast and the beautiful scenes...
and if you have a beloved...both of you should really go to this movie together...and if your (or your beloved's) lacrimal (emm...tear) glands are somewhat sensitive...some tissue papers may come in handy...
this movie makes me want to do two things...
the story made me want to hold her...
the cinematography made me want to hold my camera...
as stated above...
i think this is the ONLY right movie for this season of love...
i don't think i want to watch some howling beasts with my special one to celebrate our love...duh
do you?
(this movie is so hot and ironically as i was typing this...it rained super heavy here in Ipoh)